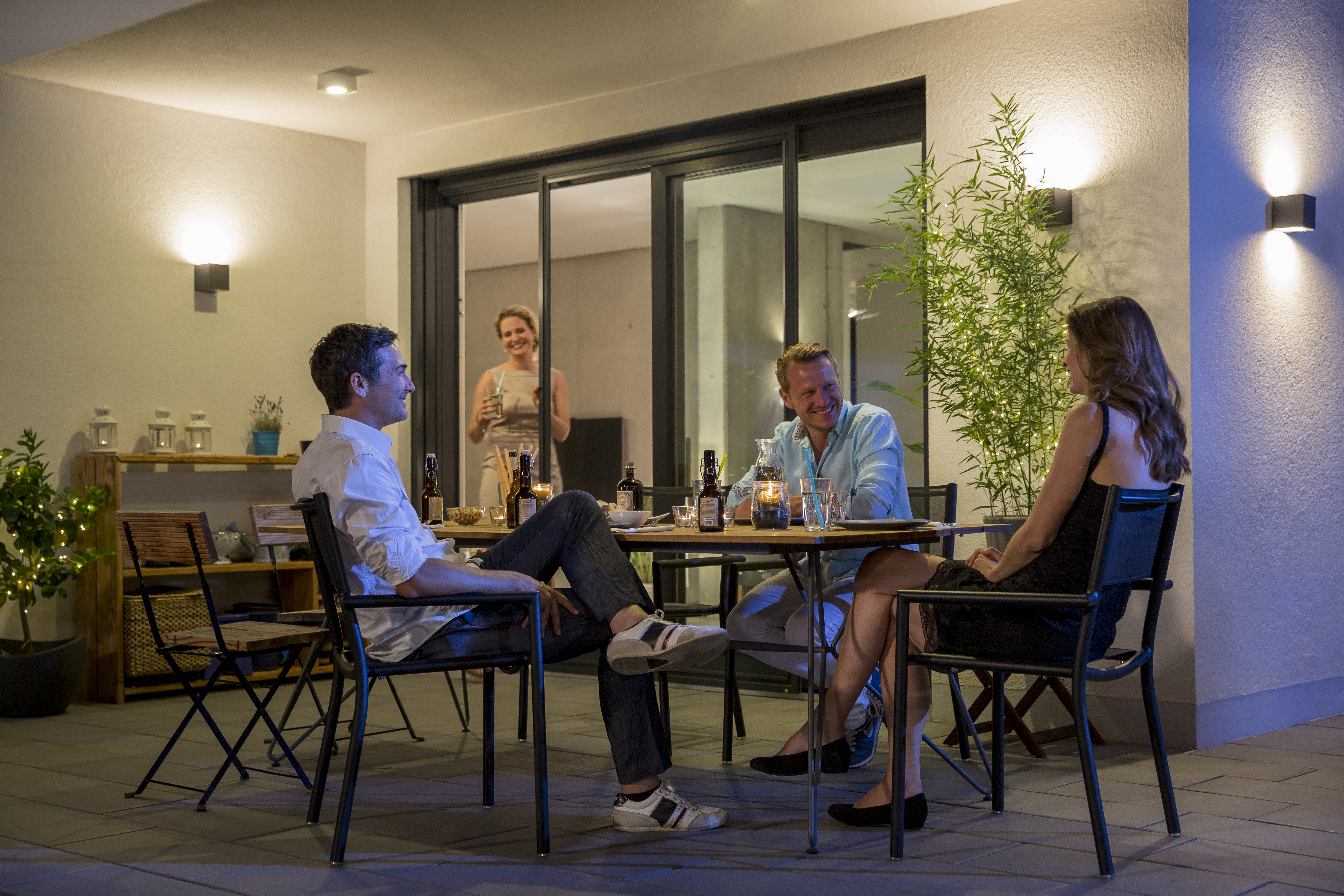 In this way, pests can be effectively kept away even with wide openings.
Live with lots of air and light: Wide sliding door constructions between living area and terrace, sometimes even across the entire width of the room, are the trend. The large glass surface brings a great deal of brightness into the room and conveys the feeling that the exterior and interior areas are merging almost seamlessly into one another. However, the XXL entrances also open the door to uninvited guests. Flies, spiders, mosquitoes and even pollen can severely impair the feel-good atmosphere in the house and should therefore remain outside.
Roller screen or sliding system insect screening
Although there are insect screens such as hinged frames that can be used to secure windows or standard door formats, these solutions have their limits with sliding doors. Who wants to obstruct the extra-wide door opening with fixed grids that cannot simply be pushed to the side? Specifically for this requirement, the manufacturer Neher also offers the proven "Transpatec" insect screens in roller screens or sliding systems. The roller screen in combination with an electric motor is particularly convenient for wide door openings: One press of a button on the remote control is enough to raise or lower it in a few seconds. The sliding systems can also be adapted to any large-format patio or balcony door and are easy to operate. The insect screening is made to measure and installed by specialist companies. At www.neher.de there are contact persons on site.
Bringing light and air into the home
The decisive advantage of the fine mesh fabric: Insects and also a large percentage of the annoying pollen remain effectively outside, light and air, however, enter the house practically unhindered. The threads of the robust material are so thin at 0.15 millimetres that the insect screening is almost invisible – so the extra-wide sliding door will not affect the light entering the living room. The fabric is also particularly tear-resistant and weather-resistant.
(290 words / 2092 characters with spaces, reprint free/voucher requested).
More pictures for download can be found here: https://www.neher.de/service/downloads/bilder/