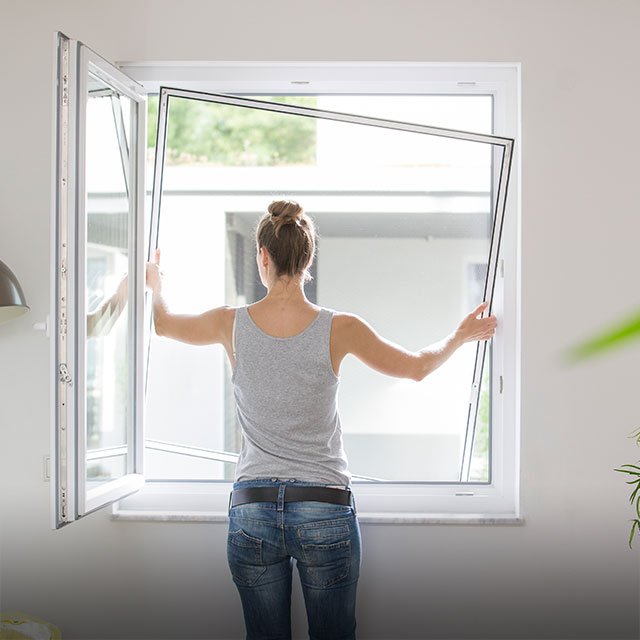 Stentering frames from Neher: The classic insect screening for windows
Why Neher stentering frames?
Over 150 variants. Almost anything is possible. Solutions available even for difficult installation situations.
Easy to operate. Attachment and removal in a few simple steps.
Almost invisible with Transpatec fabric. Improved air passage. Excellent design.
Mounting mostly without drilling. No damage to the window. Secure hold.
Easy cleaning. Simply vacuum or wipe with a lint-free cloth.
Additional protection against pollen or electrosmog possible with special fabric.